Creating the perfect dining room table doesn't have to be a complicated or time-consuming task! Whether you are hosting special occasions like dinner parties, family gatherings, or just looking for something cozy and inviting on an everyday basis, balancing functionality and design is key.
Decorating Tips for Dining Room Tables
Let's discuss how you can decorate your dining table for everyday use while creating a unique look that speaks to your individual style.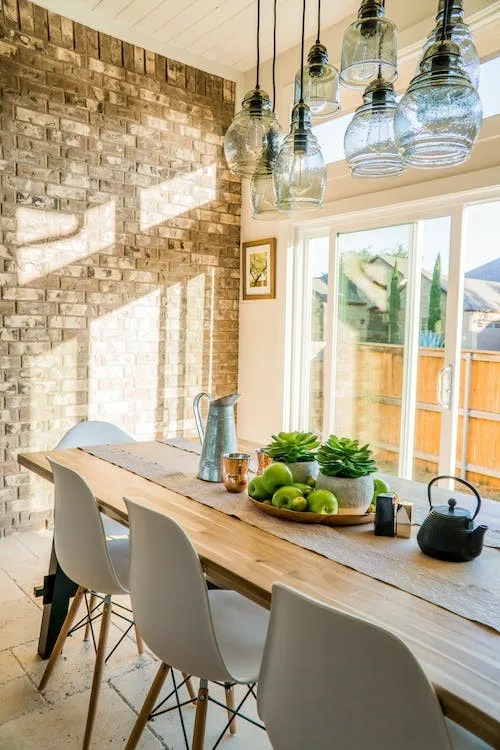 From choosing colors, adding decorative accents to selecting furniture pieces – learn how easy it is to transform your space into one that's both functional and stylish by following these simple steps below!
Step 1: Choose A Centerpiece
When it comes to decorating your dining room table, choosing the perfect centerpiece can make all the difference. You want something that will capture the eye and add a touch of elegance to the room, without overwhelming the overall look.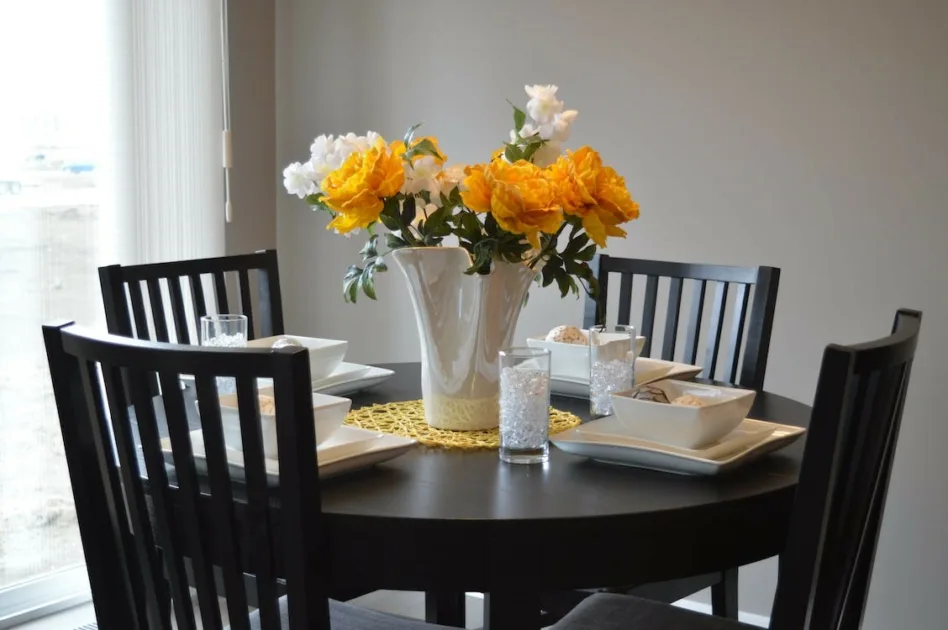 There are a variety of options to choose from, such as a beautiful floral arrangement, a candle display, or a unique sculpture. The key is to choose something that reflects your personal style and complements the existing decor. By selecting the right dining room table centerpiece, you can create a stunning focal point that adds warmth and character to your space.
Step 2: Dress Up Your Table
When it comes to styling your dining table, the small details can make a big difference. Table decorations like placemats, chargers, and coasters not only serve a practical purpose by protecting your table from spills and scratches, but also add an extra layer of elegance and style to your setup. By opting for coordinating table linens, you can create a cohesive look that ties the entire table together.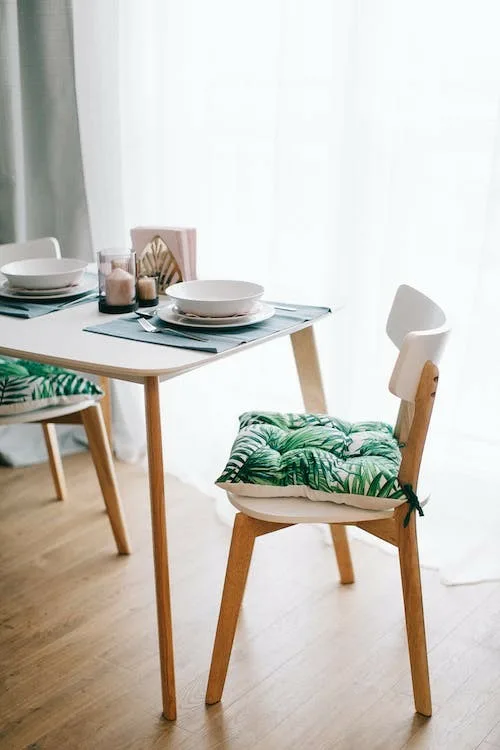 Whether you're hosting a formal dinner party or just want to add a touch of sophistication to your every-day meals, investing in these simple yet effective decor pieces can make all the difference.
Step 3: Add A Decorative Touch!
A few simple table decorations can go a long way in adding some extra charm and color to your living space. Whether you're getting ready for a dinner party or just looking to spruce up your coffee table, adding decorative items such as candles, vases, and flowers can create a cozy and inviting atmosphere. The key is to find pieces that complement your existing décor and add a pop of color or texture.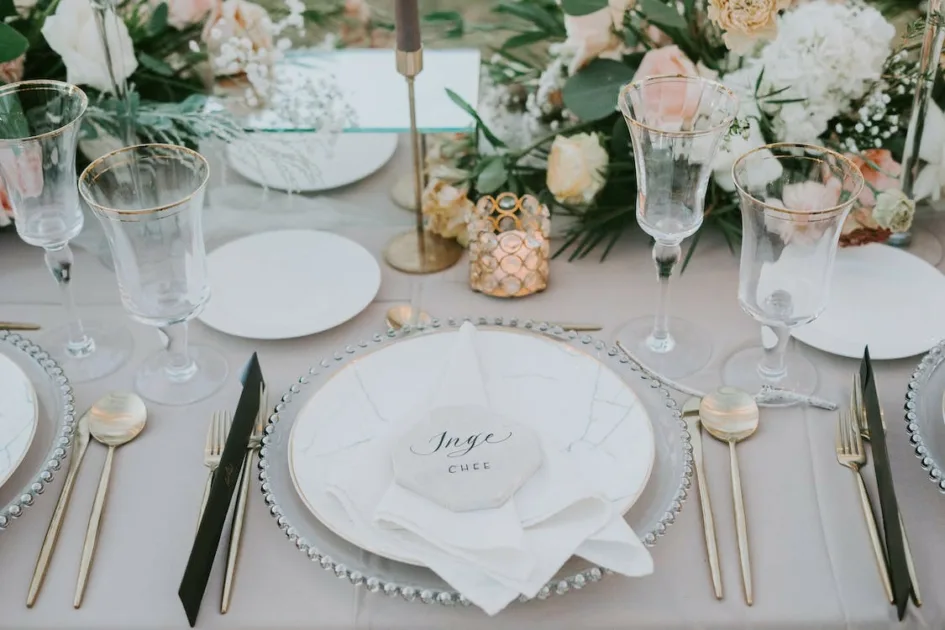 Whether you prefer classic and elegant or trendy and eclectic, there are endless possibilities when it comes to table décor. So why not get creative and see how a few simple additions can transform any room!
Step 4: Create An Intimate Ambiance!
The dining room table is often the heart of the home, where families and friends gather to share meals and make memories. To make this space even more special and intimate, consider placing photos of loved ones in beautiful frames around the table and in the dining room itself.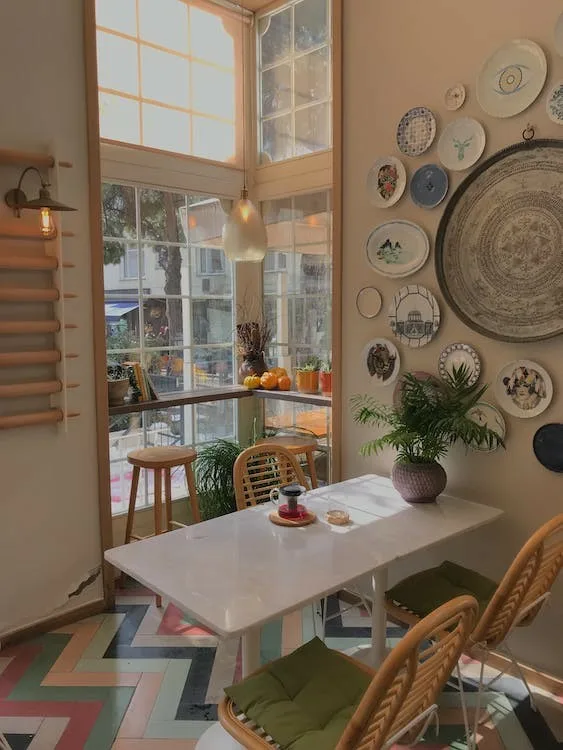 These personal touches can make the space feel warm and inviting, creating an atmosphere that encourages conversation and togetherness. Whether you choose to display candid shots or formal portraits, these framed photos will add a personal touch to your dining room that will be appreciated by everyone who enters the space.
Step 5:

Table Setting Ideas for Everyday
Setting the table for everyday meals doesn't have to be mundane. With a little creativity and attention to detail, you can transform your dining experience into something extraordinary.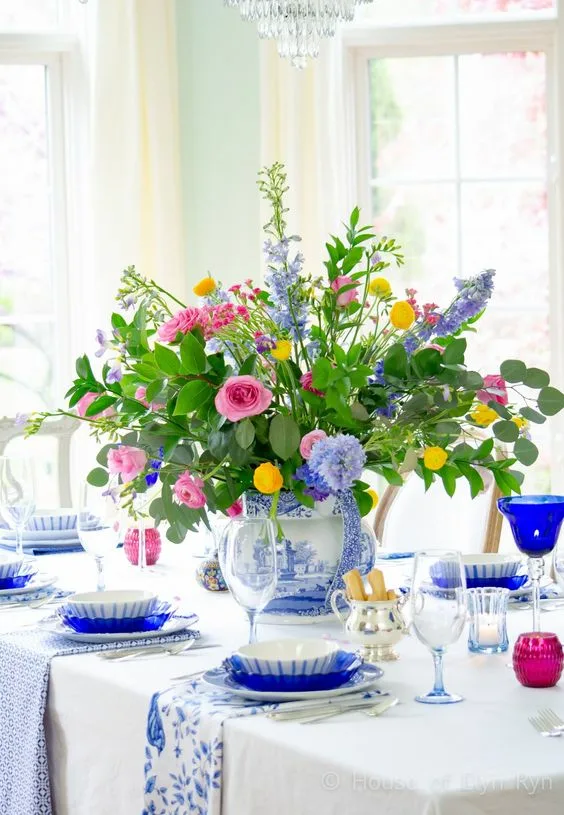 Conclusion
While creating the perfect dining room table, consider changing out your table decorations periodically to keep the aesthetic alive! Whether its traditional home décor or something completely unique, allow for creativity when deciding on how you want your dining area to look. Create something memorable; let this be a reflection of your personality and lifestyle. Most importantly, don't forget to share your valuable ideas and dining table décor experience with us and be sure you leave some feedback in our comment section below!