As we bid farewell to the old and welcome the new, the New Year's Eve party holds a special place in our hearts. It's a time for reflection, for hope, and for the promise of fresh beginnings. And what better way to set the tone for this memorable celebration than with a beautifully decorated table?
New Year's Eve Table Decorations
Your New Year's Eve table decor is where friends and family gather, where toasts are raised, and where memories are made. It's the focal point of your celebration, and the way you adorn it can set the tone for a truly memorable evening. In this blog, we delve into the significance of NYE party table decor, highlighting its magical contribution to festivities and providing inspiration for memorable celebrations.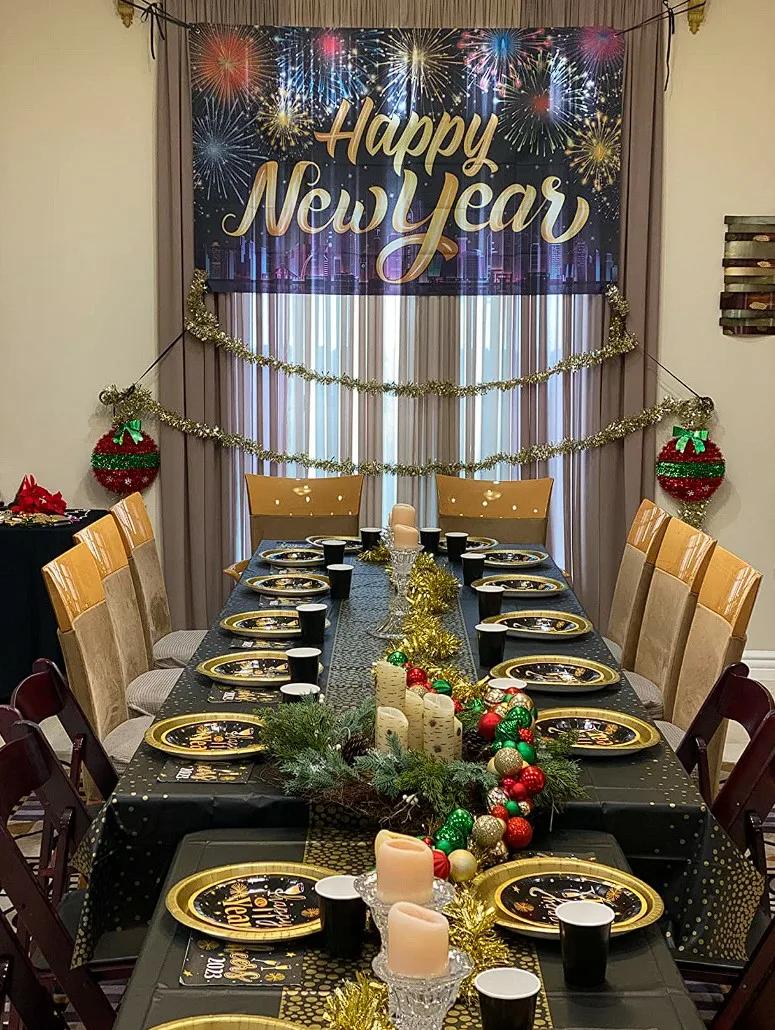 Glamorous Metallics
Elevate your New Year's party table with dazzling gold and silver table decor. Begin by draping metallic tablecloths and runners to set the stage for a night of glitz and glamour. Tableware in these shades adds a touch of elegance, from glistening plates to shimmering cutlery. As for table centerpieces, opt for metallic accents like gold-sprayed foliage or silver candleholders.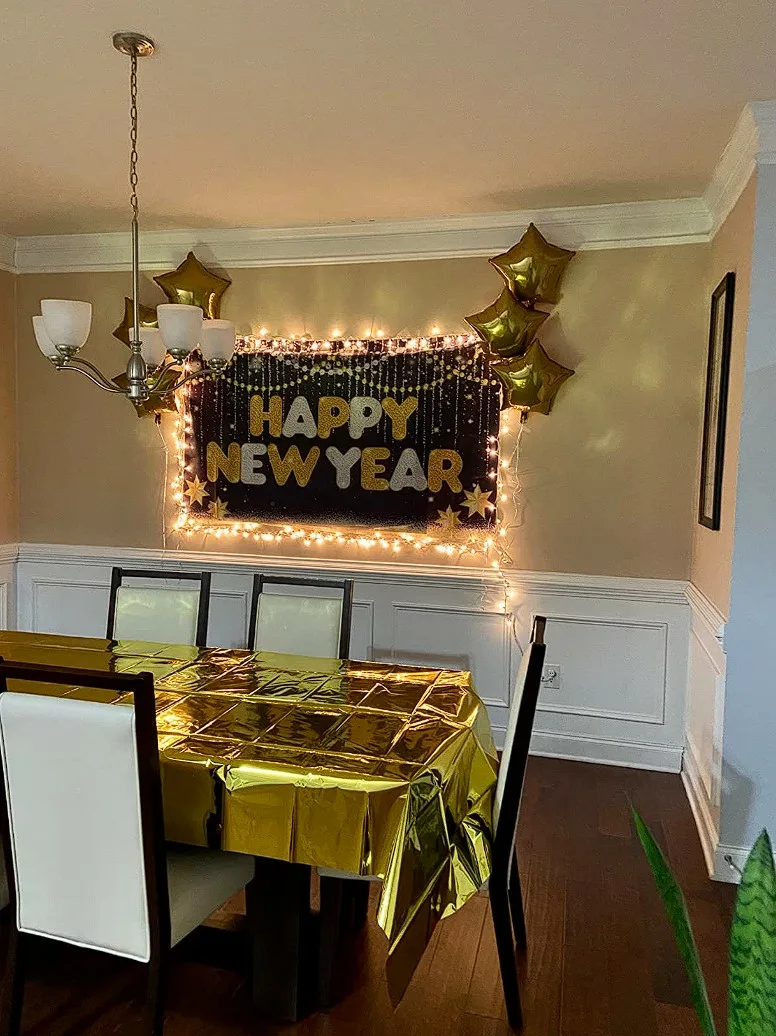 To strike the right balance, intersperse neutral elements and soft lighting. Illuminate the festivities with candlelit table decorations, ensuring that the metallic sheen doesn't overpower the atmosphere. With this balanced approach, your New Year table decorations will radiate sophistication while creating a perfect backdrop for counting down to a happy New Year.
Rustic Charm
For charming and rustic decor ideas for NYE party tables, embrace the warmth and simplicity of the countryside-inspired decor. Start by using wooden tables and complement them with burlap or linen table runners, creating an authentic rustic ambiance. Incorporate earthy tones like deep browns, muted greens, and soft grays as your color palette, lending a cozy and inviting effect to your New Year's Eve table decor.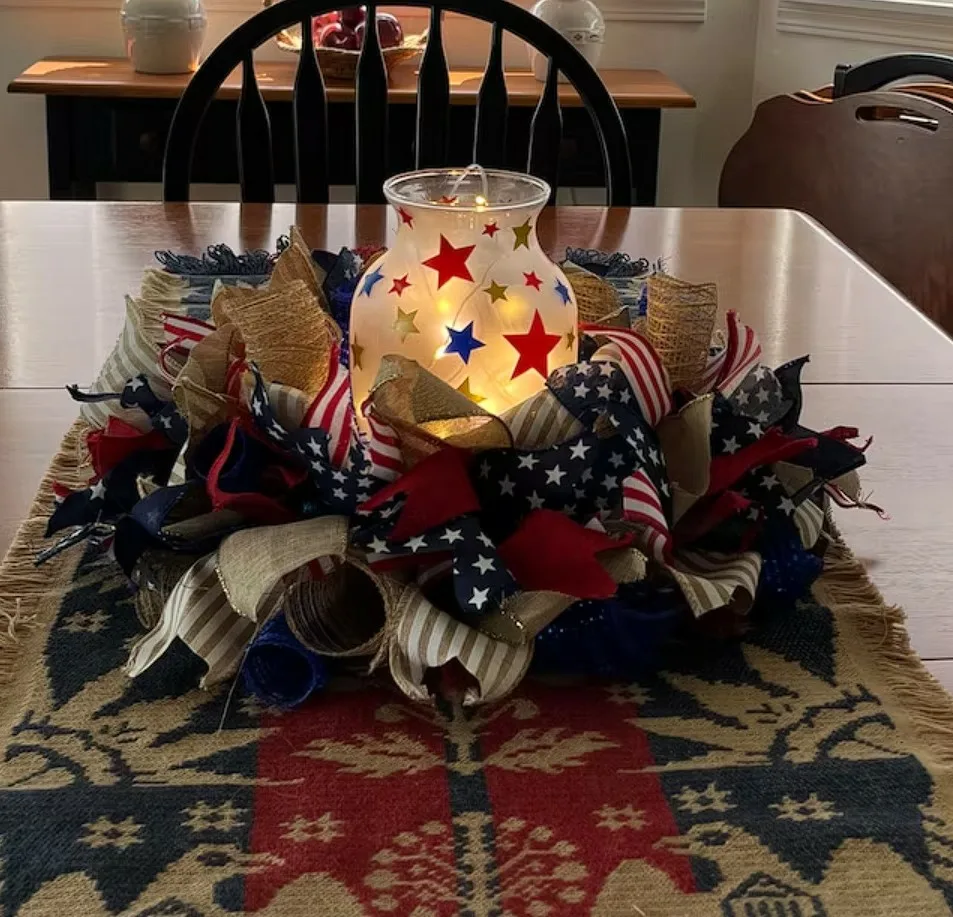 Decorate with mason jars filled with wildflowers or candles in wooden candleholders for a down-to-earth feel. Lastly, enhance your party table decorations with rustic appeal by using woven placemats, and handcrafted dinnerware, and creating a warm glow with hanging string lights or antique lanterns.
Black & Gold Extravaganza
Ring in the New Year's Eve with opulence by embracing a black and gold party table theme. Start with striking black and gold table settings that exude sophistication and elegance. Complement this with shimmering black and gold balloons that add a touch of luxury to your decor. To create a bold and sumptuous ambiance, incorporate soft, golden lighting, and accents of black for contrast.
New years eve party ideas for home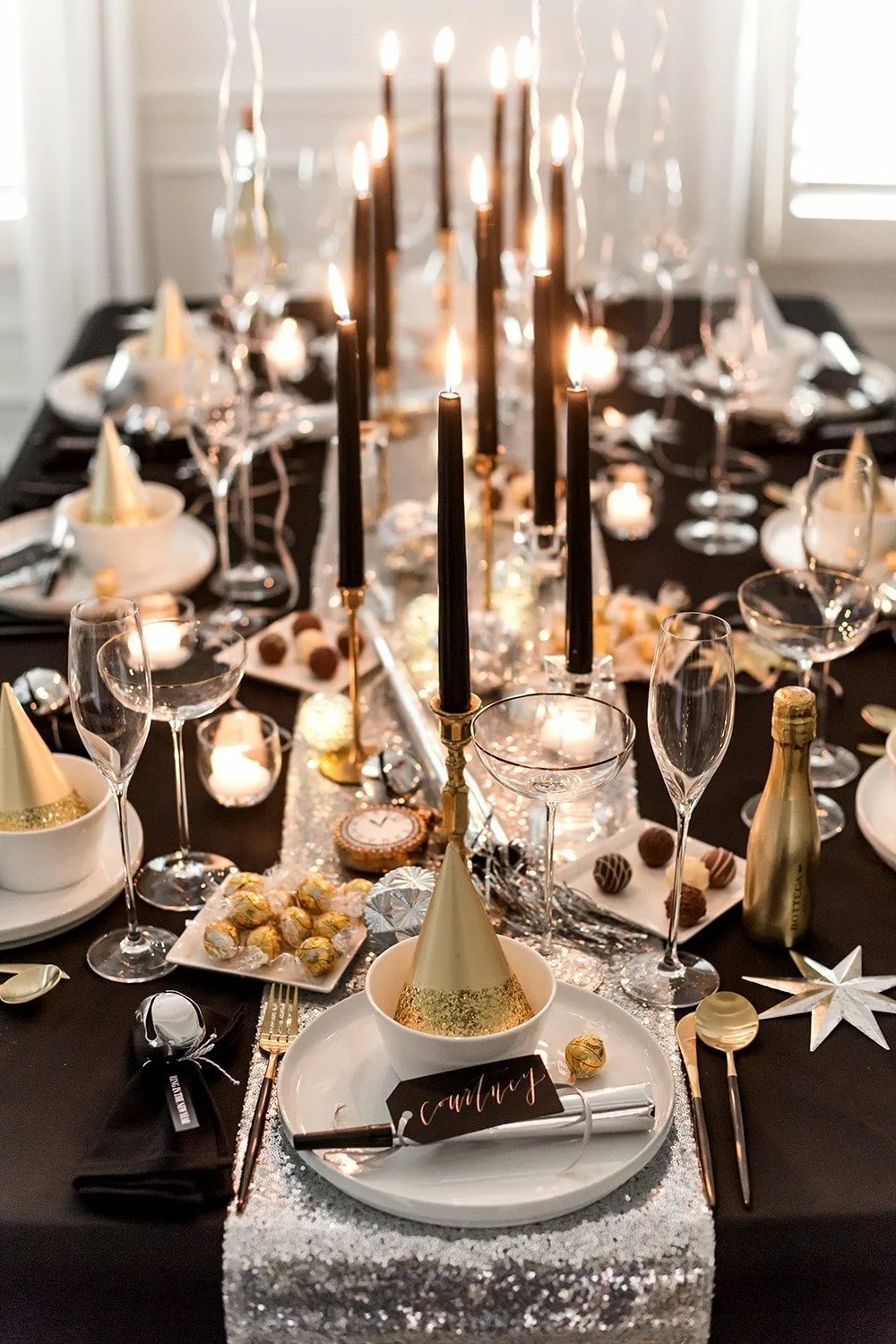 For a memorable touch, consider black and gold party favors like personalized champagne flutes or miniature golden clocks as a nod to the New Year countdown. This captivating theme, with its dazzling color palette, will make your New Year's Eve party table a beacon of lavish celebration.
Sparkling Winter Wonderland
Transform your NYE table setting ideas into a snowy landscape with a touch of winter enchantment. Begin by embracing a snowflake-themed decor, incorporating delicate snowflake-shaped ornaments, table runners, and placemats. Opt for icy blue and silver accents for a frosty and elegant atmosphere. These cool hues will mirror the serene beauty of a winter wonderland on your table decor.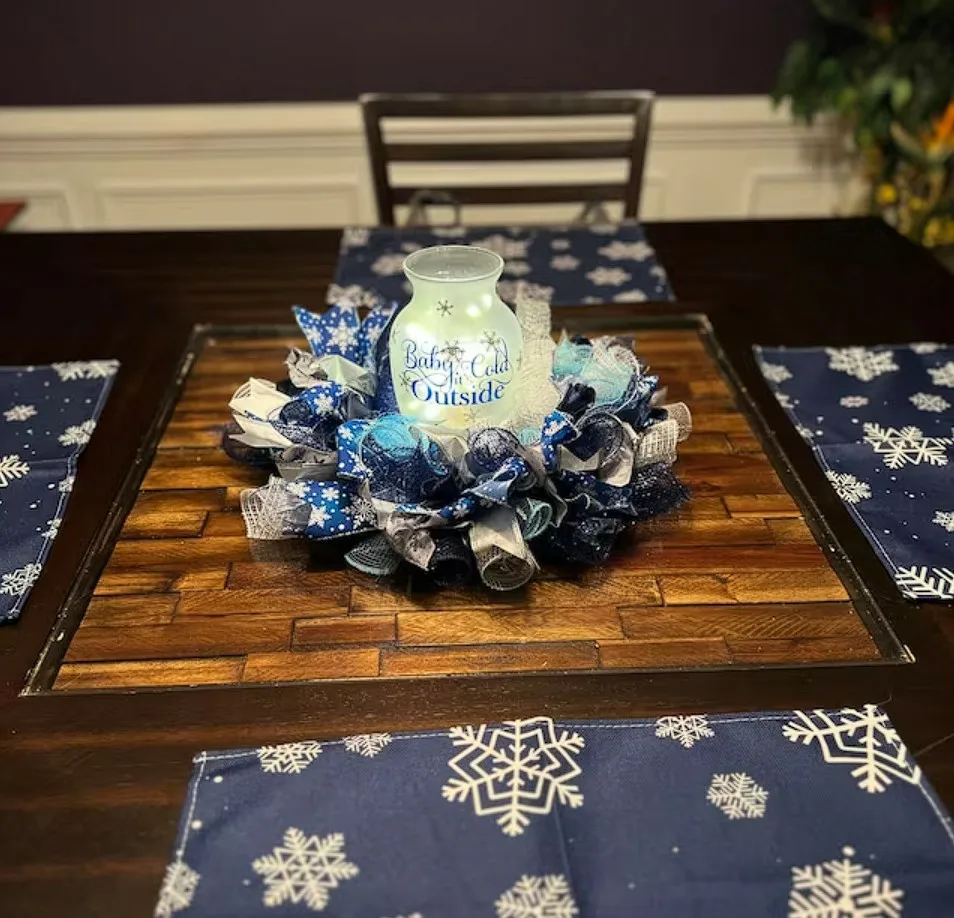 To infuse a touch of magic, use strings of fairy lights to mimic the glistening snow, and complement them with shimmering candles, creating a warm and inviting glow. Finally, create a cozy and sophisticated New Year's party table by layering your table with plush faux fur throws or textured tablecloths in neutral tones, accompanied by a centerpiece of white flowers or frosted branches for a snow-inspired finish.
Festive Pop of Color
Add a pop of color to your New Year's Eve party table decor with vibrant and lively decor. Start by adding bold table runners, colorful confetti, and shimmering ornaments, balancing these vibrant hues with neutral tones like white or black to create a visually harmonious contrast.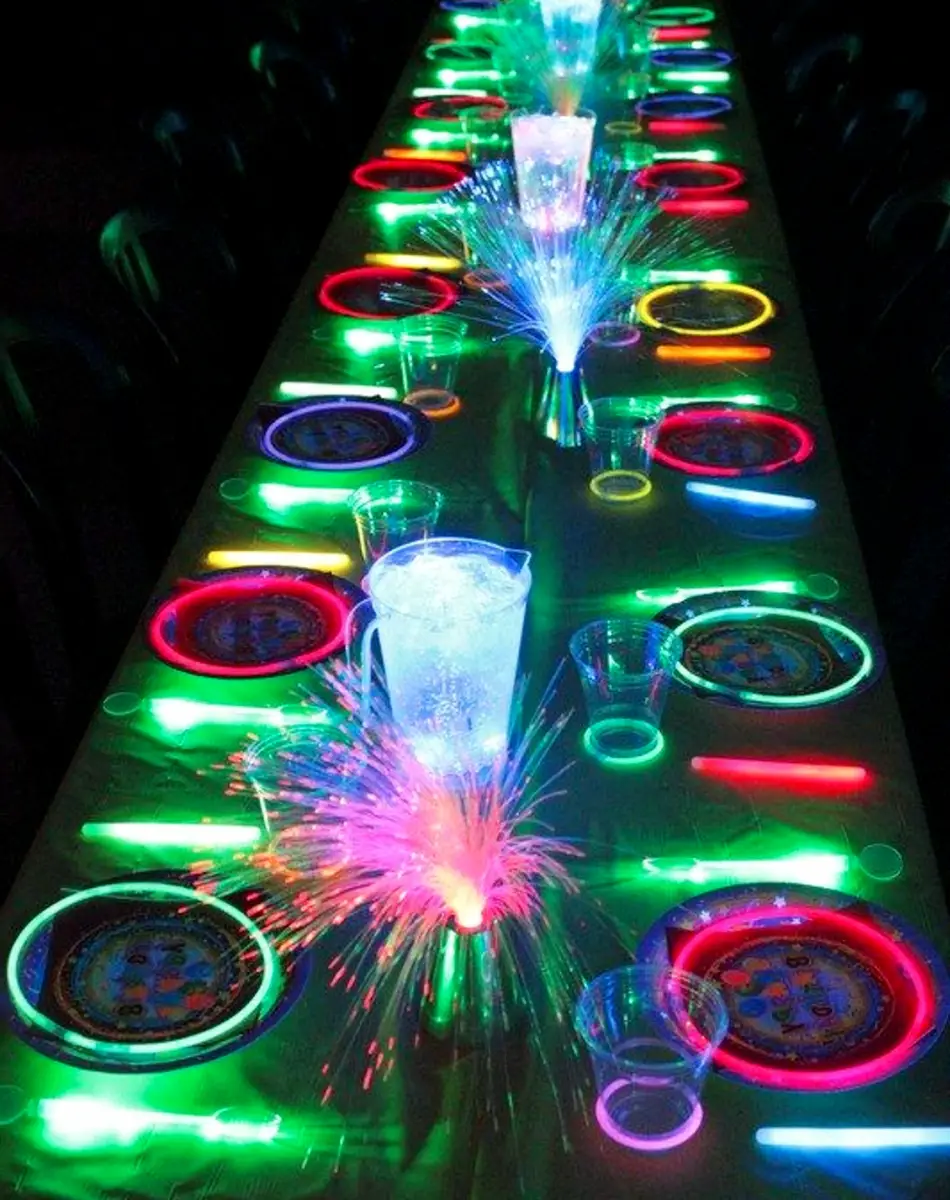 For a visually stunning and energetic table setting idea, mix and match colorful dinnerware and glassware, and consider adding a striking centerpiece with eye-catching blooms or sparkling candles.
New years eve party ideas with families
Scatter metallic accents to elevate the festive vibe, creating a balanced yet energetic atmosphere where vivid colors uplift spirits and neutrals provide a soothing contrast.
DIY New Year's Eve Table Decorations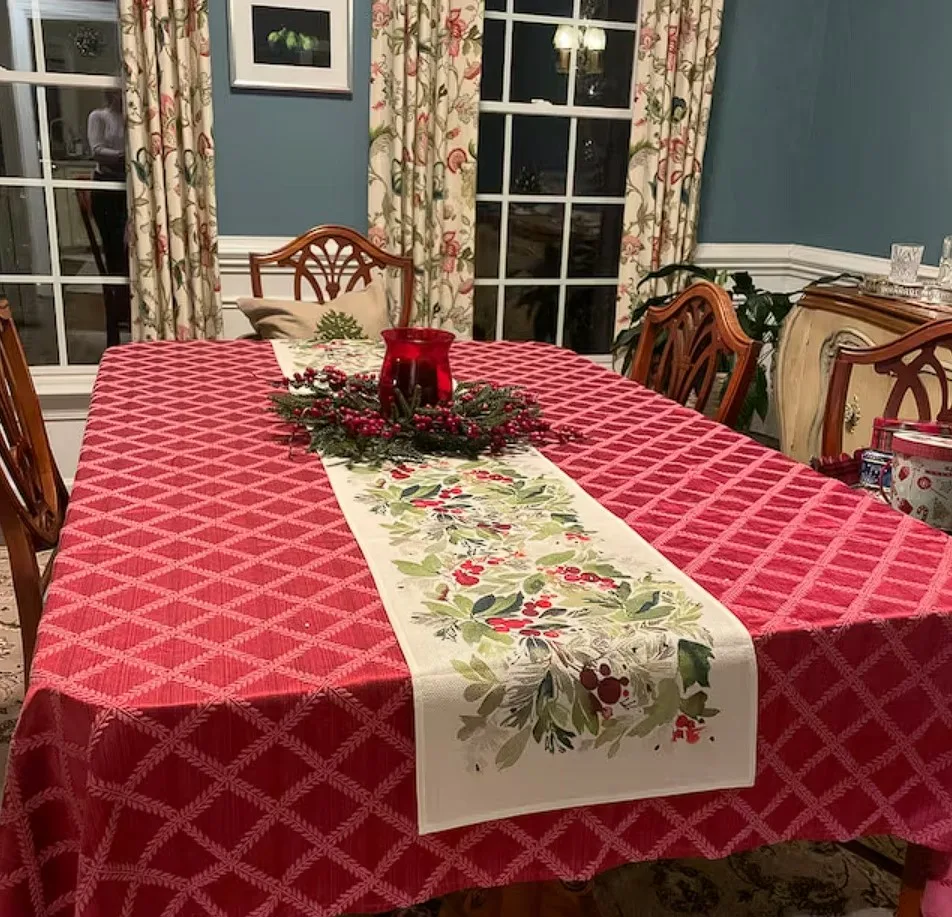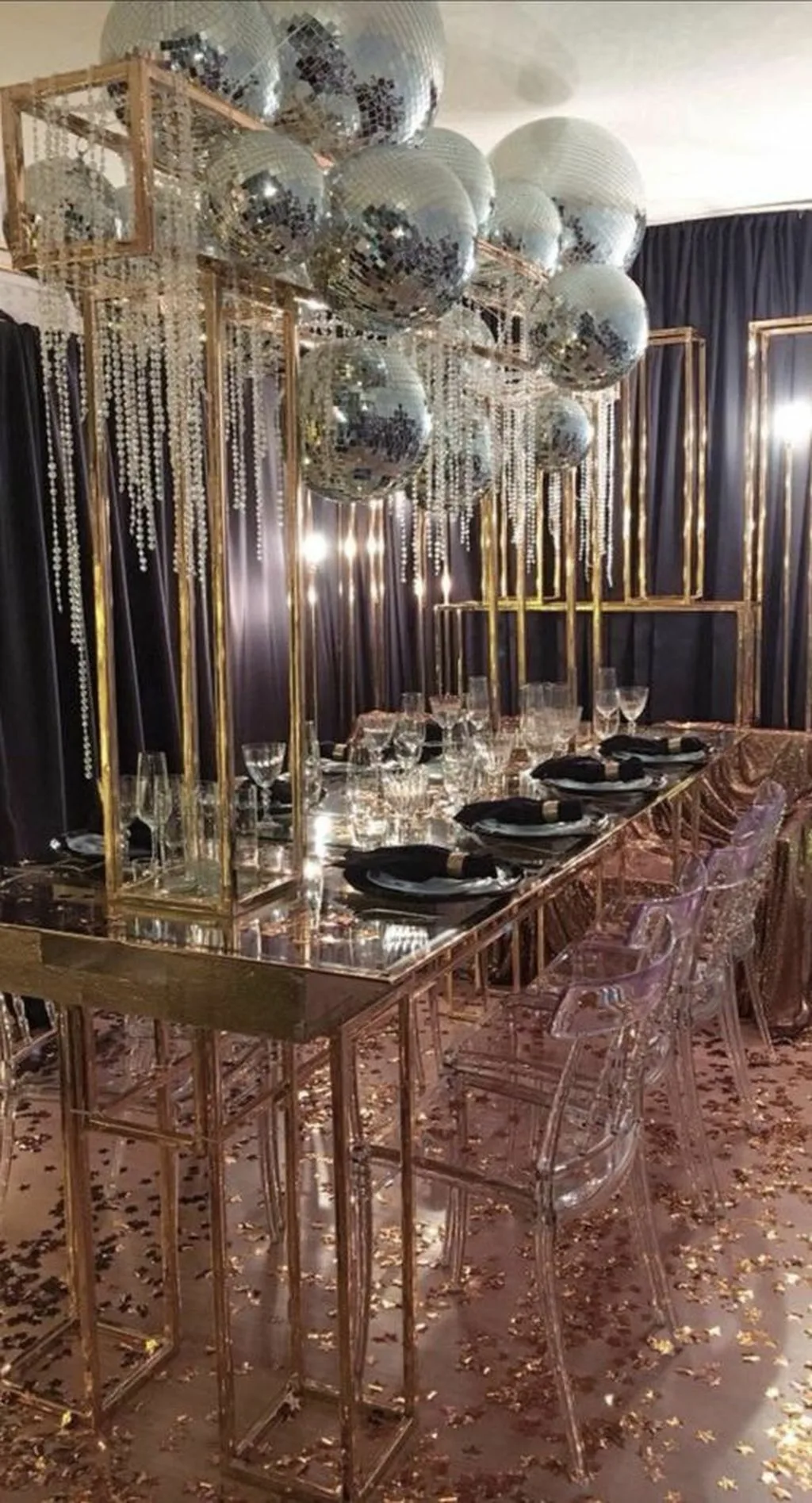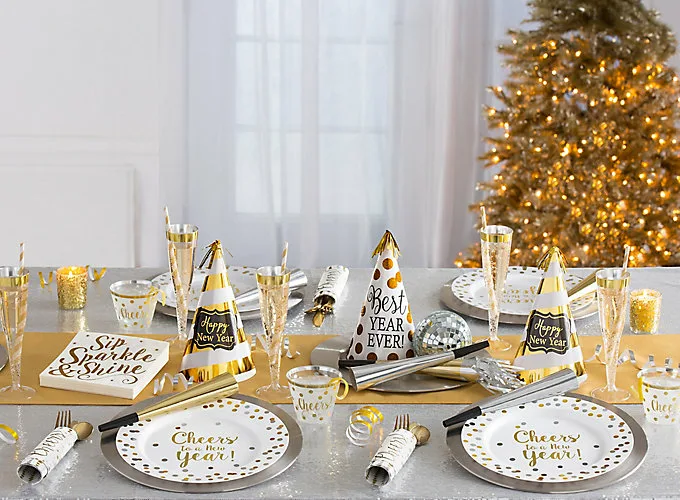 Finally
As we conclude our journey through New Year's Eve party table decor, let's ponder a few guiding principles. Do let your creativity flow, blend different styles, and allow your personality to illuminate your table decor. Don't make it overly complex – there's enchantment in simplicity too. Bear in mind, that there aren't any rigid rules, just chances to devise a one-of-a-kind setting that mirrors your style. So, let your imagination run wild, and turn your NYE party table into a canvas of inspiration. Cheers to the magic of new beginnings!