Setting the tone for sophisticated gatherings is akin to composing a symphony of elegance. It's about invoking an atmosphere that resonates with grace. Picture the soothing glow of candlelight, the delicate clink of crystal glasses, and the mesmerizing beauty of meticulously arranged focal points – all coming together to create an ambiance that leaves your guests in awe.
Timeless Elegance: Best Formal Table Decor Ideas
Formal table decor isn't just an afterthought; it's the cornerstone of an unforgettable experience. Each thoroughly organized detail establishes a mood that speaks of refinement and class. In this guide, we will explore formal table decor ideas, from choosing the right color palette and deciding on centerpieces to ensuring the smooth flow of the event.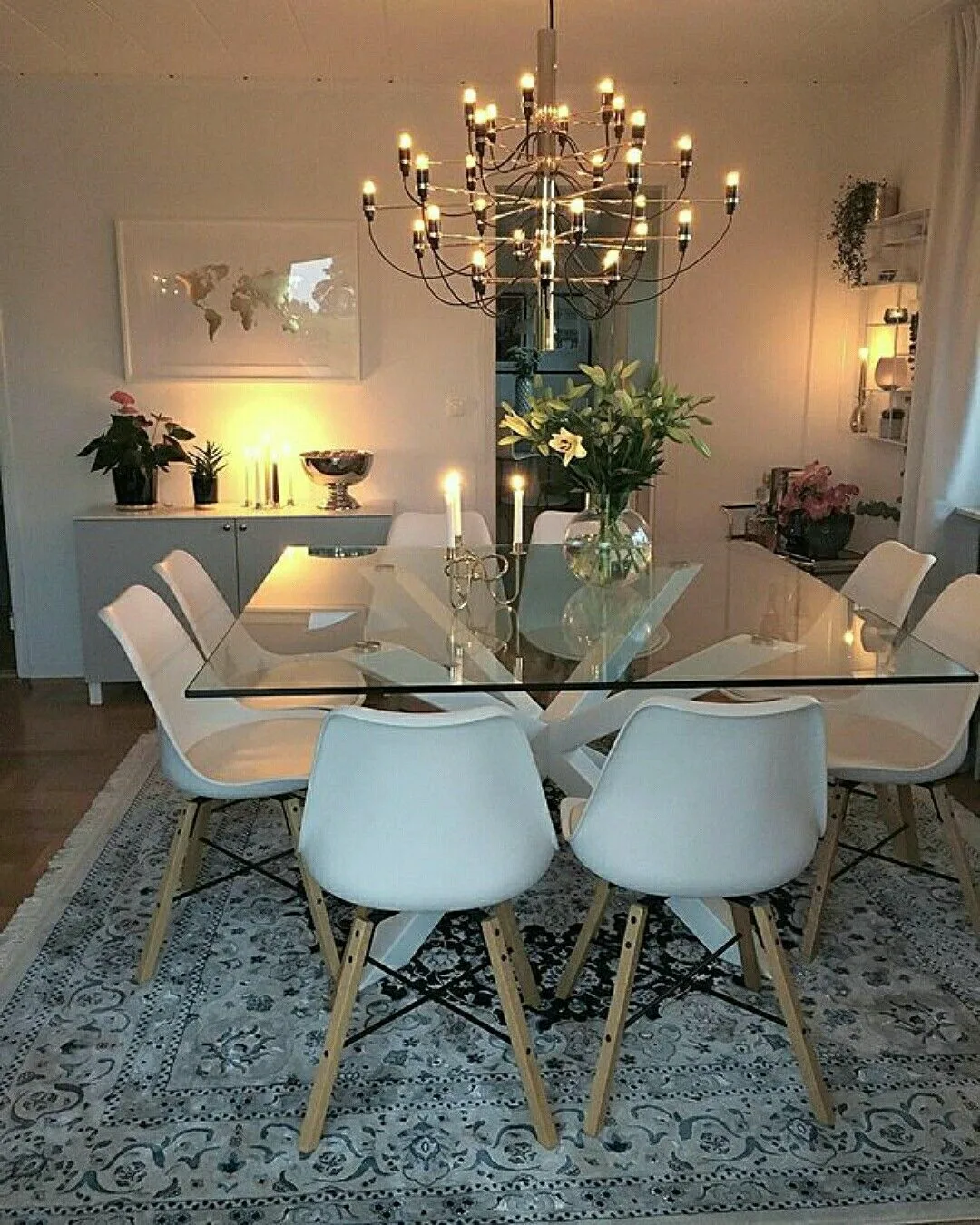 A Canvas of Elegance
Choosing a color palette is your first brushstroke on the canvas. Embrace classic hues like deep burgundy, intense blues, regal blacks, and timeless gold for sophistication, or opt for soft pastels for an ethereal environment. These shades form the backdrop upon which you'll build your masterpiece. Invest in the finest dinnerware, glassware, and flatware your budget allows as these will contribute to the visual appeal of the event.
Formal dining room sets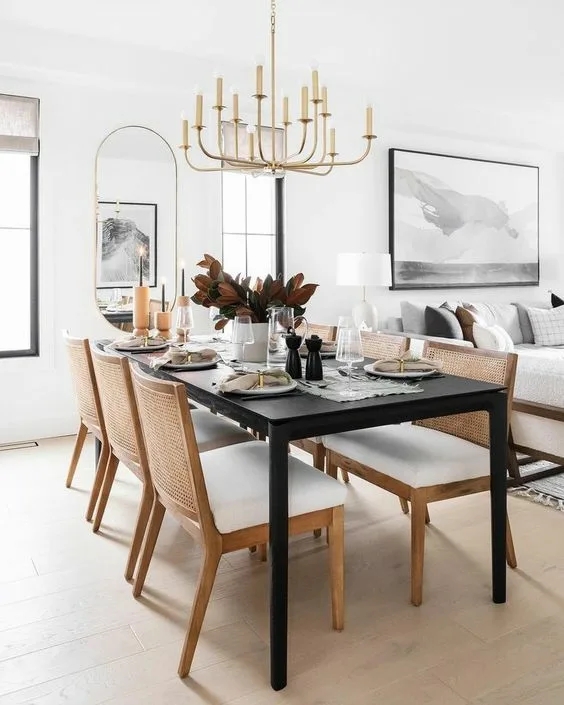 For a harmonious tablescape, ensure your plates and utensils share complementary patterns and styles, like serene florals or elegant monograms. Consistency in design imbues a touch of grace to your table layout. Consider the use of charger plates to provide a stylish backdrop for your dinnerware, crystal glassware to elevate the drinking indulgence of your visitors, and fine China for a sense of grandeur.
The Fabric of Luxury
The choice of linens sets the tone for your table ensemble. Go for high-quality tablecloths with a luxurious drape, enhanced by table runners, napkins, and placemats that echo your chosen tonal range to add texture and depth to the table.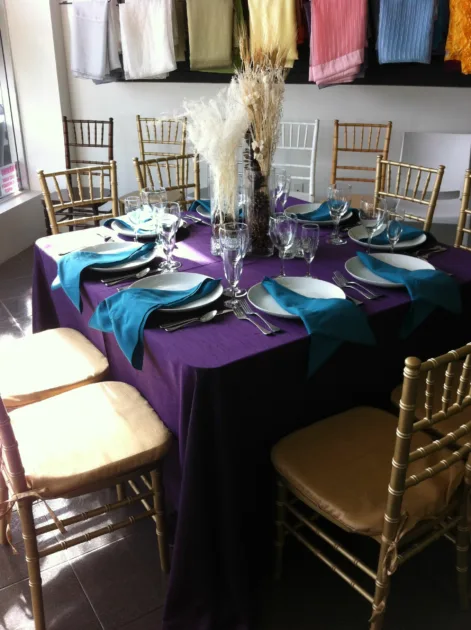 Mull over velvet, silk, and satin exude luxury, while natural fabrics like linen and cotton can bring a touch of rustic charm. Harness a combination of fabrics for intensity and visual interest. Stick to your preferred color scheme to maintain a cohesive look.
The Heart of the Table
Centerpieces are the heart of your table decor, capturing attention and setting the tone for the evening. Choose them thoughtfully to reflect the mood of your gathering. Floral arrangements are perennial. Leverage well-designed bouquets of roses, lilies, and peonies, as a highlight that incorporates freshness and fragrance to your table.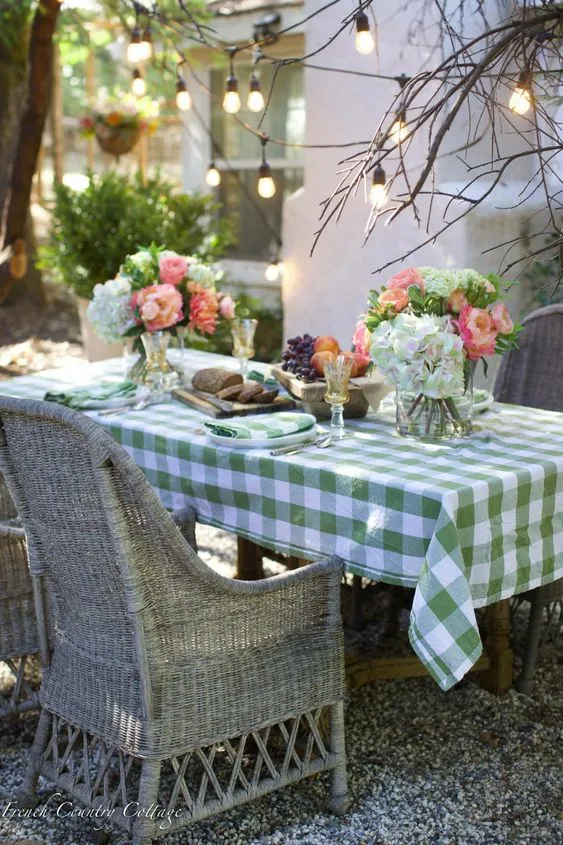 Formal dining room table decorations
For a romantic ambiance, nothing beats the flicker of candlelight. Vintage candelabras or glass candleholders produce an intimate atmosphere. Regard art-inspired centerpieces or geometric sculptures that become conversation starters for their striking nature.
The Art of Organization
A well-arranged table is an invitation to dine in style. Each element has its place, contributing to the overall harmony of the table. The arrangement of plates, glasses, and utensils should be set up diligently. Start from the outside and work inward. Bread plates on the left, water glasses on the right. Follow a guide or hire a professional to guarantee perfection.
Formal dining room table set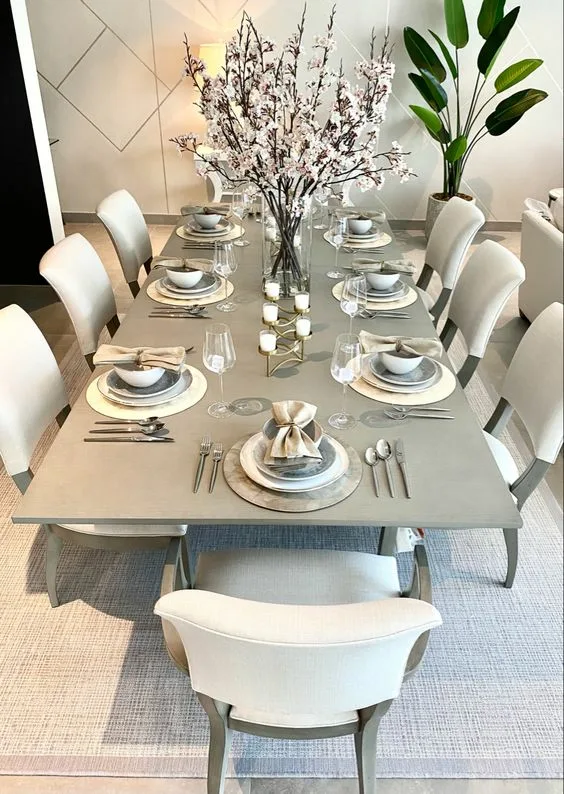 Napkins are more than just a practical item; they are an opportunity for artistic expression. Explore various napkin folding techniques and present them creatively. Think carefully about the seating arrangement to stimulate conversations and develop connections naturally among your guests. Integrate personalized touches, like name cards for a thoughtful touch, making everyone feel special. Lastly, send your attendees home with a memento of the evening, something that will remind them of the enchanting time they had.
The key to a polished place setting is meticulous attention to detail. Every element should be aligned, creating a sense of order and distinction. Everyone will appreciate the effort you put into making them feel welcomed and valued.
The Play of Shadows and Glow
Lighting plays a pivotal role in establishing the mood for your formal gathering. Choose lighting fixtures that append warmth and ambiance. Nothing beats the gentle glow of candles. Place them strategically to illuminate your table. If you have the opportunity, consider chandeliers or pendant lights as a focal point above your table. For an outdoor reception, string lights, lanterns, and fairy lights create a romantic atmosphere.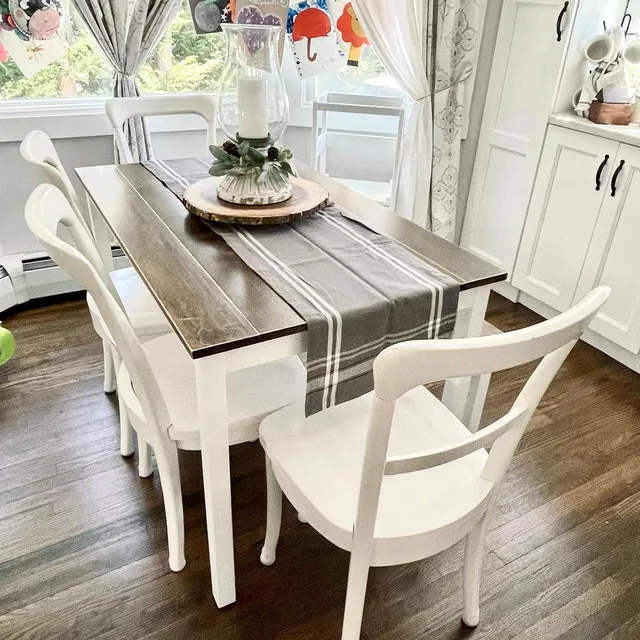 Find the perfect balance between natural daylight and artificial light. Dimming lights slightly can forge an intimate feel while highlighting your decor. For a more romantic ambiance, use mellow music or ambient sounds that can further enrich the vibe. Contemplate hiring a live violinist or pianist for a touch of refinement.
Incorporating Themes with Subtlety
While themes can add personality to your gathering, it's important not to overpower the timeless elegance of these formal table décor ideas. Subtle hints of your theme can make your decor more intriguing. If you choose a theme, make sure that it complements your selected colorway and doesn't clash with the overall style of your table arrangement.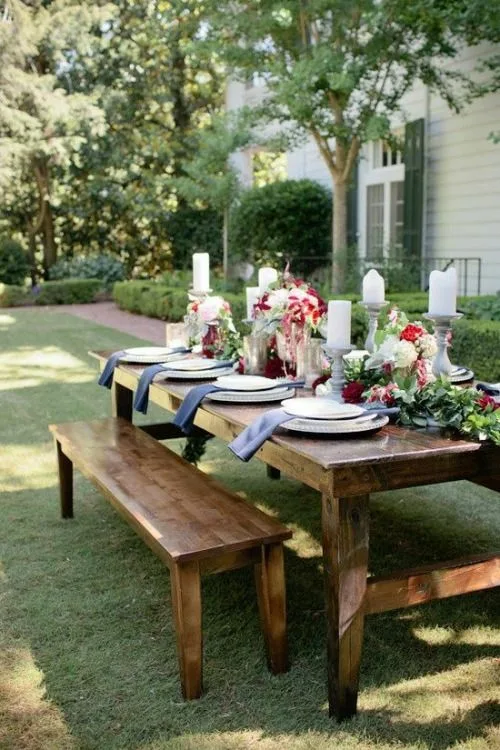 Remember that the essence of formal table decoration lies in its everlasting quality. Your theme should amplify, not detract from, the composure of the evening.
Ensuring a Smooth Event
A successful rendezvous is all about precise planning. Construct a timeline that covers everything from menu planning to table setup. Delegate tasks to ensure a smooth execution. Don't hesitate to enlist the help of trusted friends or professionals for setup and service, so you can focus on being a gracious host. Keep in mind that no event is without its hiccups. Be adaptable and prepared to address unforeseen issues with grace and poise. Lastly, while an elegantly set table is a must, don't forget to prioritize the comfort of your guests. Secure ample space for everyone to have room to move and converse comfortably. Avoid overcrowding the table with excessive decor.
Formal table setting ideas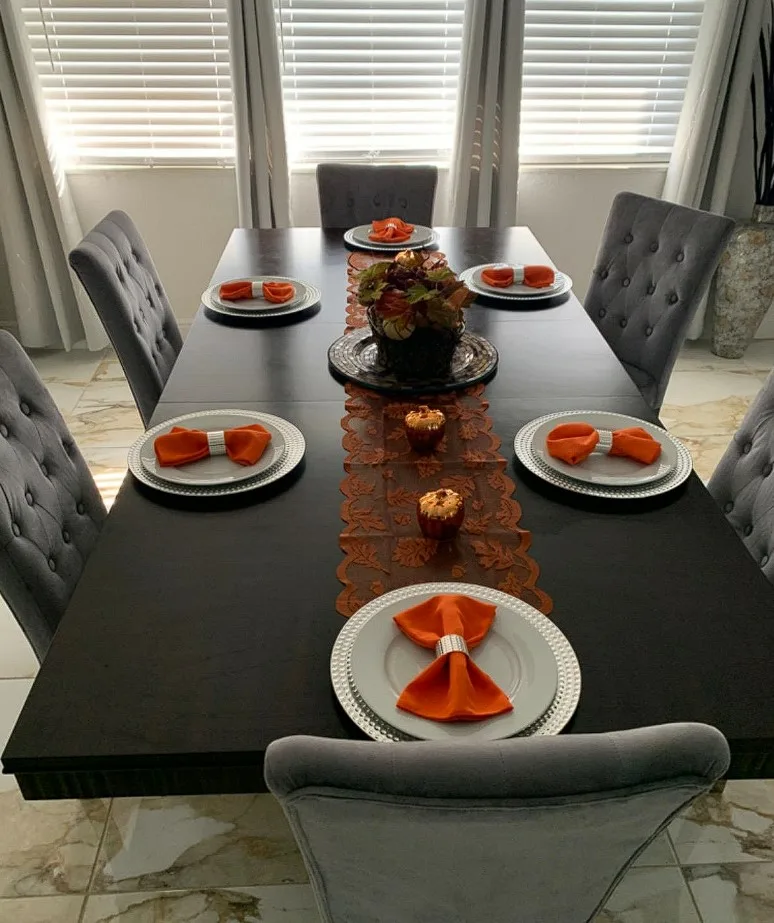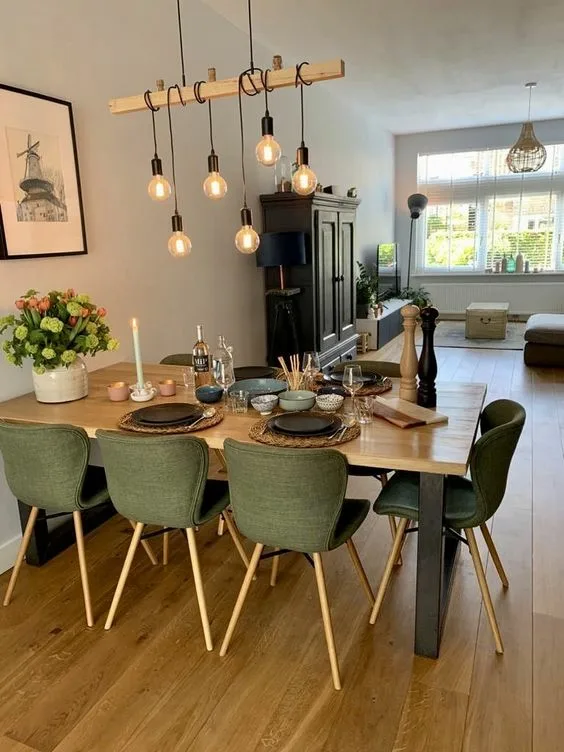 Finally
In conclusion, with these formal table decor ideas in your repertoire, you're ready to establish gatherings that are not just events but enduring experiences for you and your guests. The blend of classic hues, top-notch tableware, captivating centerpieces, scrupulous place settings, and thoughtful lighting creates an ambiance that reflects beauty and sophistication.
As you embark on your journey to host upscale soirees, remember that every detail counts. Honor the traditions of etiquette while infusing your unique style and personality into every detail. So, go ahead and craft your tableau of finesse that will leave everyone enchanted, inspired, and eagerly awaiting your next invitation. Raise your glass and may your festivities always be as refined as the memories you forge. Cheers!